Horders & Sorcery 
is the second half of the 12th episode of 
Dave the Barbarian.
 Fang tricks Dave into thinking he's going to a hat show, only to realize that he's really in warrior boot camp. Fang wants to be a warrior, but she's too small. She fails tests like sword fights and amoeba wrestling, which makes her lure Malsquando to the Mongrel Hordes Boot Camp with an army of giant potato bugs to prove to the leader her talent for squashing bugs.
The story begins when Dave and Fang watching the puppet show.
This is the only episode of Dave the Barbarian in which Candy, Oswidge, Faffy or Lula does not appear.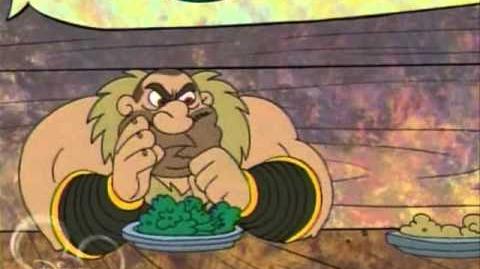 Ad blocker interference detected!
Wikia is a free-to-use site that makes money from advertising. We have a modified experience for viewers using ad blockers

Wikia is not accessible if you've made further modifications. Remove the custom ad blocker rule(s) and the page will load as expected.